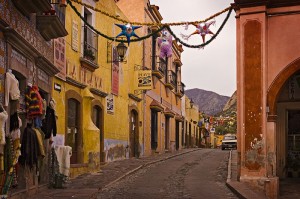 Bernal is a mystical and enigmatic destination with great historical and cultural relevance, located 54 km from the capital of Queretaro State. Bernal is a word of Arabic origin and means rock. Thanks to its unique Peña, in February 2006, Bernal was awarded the rank of "Pueblo Mágico" (Magical Town). This population has been the scene of several renowned national and international films and is two and a half hours from Mexico City.
Bernal was founded in the year 1642, when several Spanish families stripping the indigenous Chichimecas and took possession of their lands.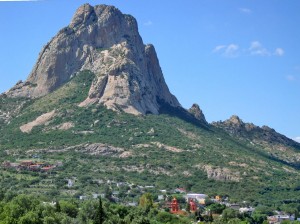 La Peña de Bernal, the biggest attraction of the municipality of Ezequiel Montes, in Querétaro is the third largest stone monolith in the world of its type, its altitude is 2510 meters above sea level and 350 meters above the village, It has a length of 65 million years, was formed during the Jurassic period, according to studies by a volcano which exhausts all its energy and magma located in the chimney became strong and over the millennia and erosion, the remainder of the volcano disappeared leaving only the solidified lava.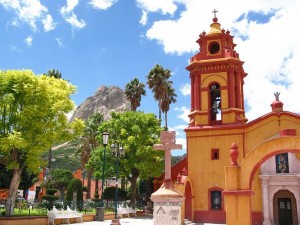 The ascent to the top of the Peña de Bernal is not easy, although there is defined in the way most of it; the last stretch of about 45 meters is vertical. There are some bars in this section as staples nailed to the wall as a nautical stairway. For the type of stone and the possibilities offered by Peña Bernal, it is a great attraction for national and international people who like to do rock climbing. Taking various routes ranging from 5.8 to 5.13 degree or higher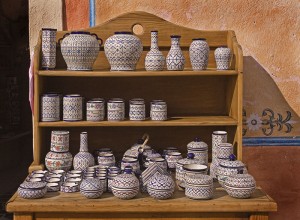 Besides the huge attraction of the Peña Bernal, where people can enjoy a place of rest, this place is famous also because thousands of people come to the spring equinox to charge of energy. Tourists can also visit the famous castle, a colonial-type building, built in the seventeenth century, is one of the most important in the political history of Bernal. In its tower is distinguished a beautiful German clock, which was placed to commemorate the beginning of the twentieth century. As the Church of St. Sebastian, this was erected in 1725 in honor of the saint, who was born in Narbonne, France.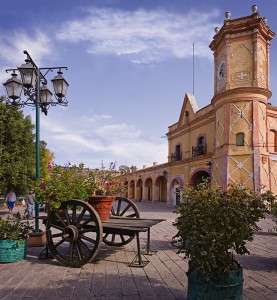 In Bernal are produced handmade wool blankets, and many typical Mexican candies, and the famous "gorditas" stuffed with beans, "nopales" or "chicharron".
The inhabitants of this magical place have an average lifespan of 94.7 years, who say it is thanks to the climate, food and tranquility of the village, but the rock is the main reason, because it makes them "always look up" looking for the everyday light.