The word Guanajuato comes from the word Quanax-Huat in a native language called Purépecha, according to investigators this has two meanings: "A place where the hills are full of frogs" or "Place where there are many hills" In pre-Hispanic times the region was inhabited by nomadic tribes known as Chichimecas.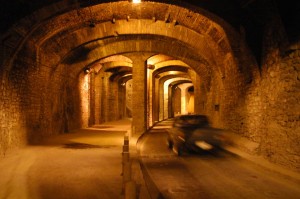 In 1546 during the Colony, by order of the viceroy Antonio de Mendoza was founded the State of Guanajuato, giving the name of "Real de Minas Guanajuato". After the independence, in 1824, with the promulgation of the Republic First Constitution, the city becomes the capital of the state of Guanajuato. During the regime of President Benito Juarez, Guanajuato was temporarily capital of the country.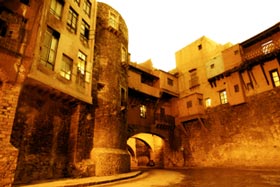 In 1953 started a sampling of Cervantinos festival than in 1972 leads to the creation of the highest artistic and cultural event in Latin America, "the International Cervantes Festival"
Guanajuato, with its squares, streets, and his "underground street" unique in the world with 3 km long, is historically and culturally one of the most important cities in the country.
Guanajuato was declared a World Cultural Heritage by UNESCO in 1988.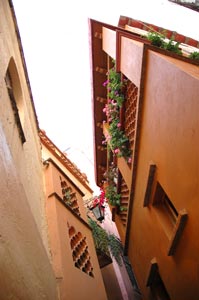 "Alley of the Kiss"
Romantic corner formed by two balconies separated by only 68 cm. Its name comes from the legend of a forbidden love; the lovers had secret dates in these balconies. A window of the house of Ana had a balcony in a narrow alley, so narrow that it was possible, to touch the opposite wall. Carlos, the lover, bought the house in front to be able to be with his girlfriend.
But Ana's father found them together, so he nailed a dagger into the chest of his daughter; Carlos kissed her for the last time when she was in his arms.
The legend said that a couple who gives a kiss on the third stair, between the two balconies, has guaranteed seven years of happiness. This ritual is already bound to all couples who visit this romantic city.