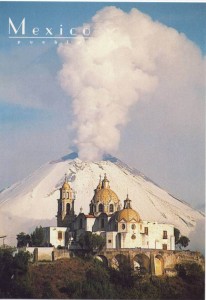 Puebla is a city and capital of Puebla state is also known as Puebla de los Angeles, is the fourth largest city in Mexico and is listed as a World Heritage Site by  the UNESCO.
This city has many colonial buildings such as convents, parish churches or squares, the trend of mainly baroque and neoclassical XVI century, among them the cathedral, which is a building consisting of 14 chapels of various styles and protects many artistic works such as the dome and the main altar, decorated by painter Cristobal de Villalpando, besides the two organs donated by King Carlos V, this cathedral is the perfect example of the architectural beauty of the city.
The cultural wealth of this city is not only reflected in its architecture but also in its cuisine which is a mixture of pre-Hispanic heritage, Arabic, French and Spanish, which is reflected in his famous dishes such as "Chiles en Nogada" and "Mole Poblano", which have gained worldwide fame.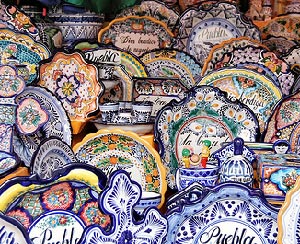 The same goes for their craft products such as Talavera Poblana, amate paper paintings, the designs in onyx and marble and the famous "Arbol de la Vida" (Tree of life), winner of the Arts and Sciences prize.
The families have developed for more than 4 generations, with polychrome clay, pieces that have been exported abroad as the U.S., Colombia and the Netherlands.
In Izta-Popo National Park, which extends along nearly 25 600 hectares we can find the volcanoes Popocatepetl and Iztaccihuatl, second and third highest in the country. This park allows tourists to do activities as climbing, horse riding, camping and outdoor activities, enjoying a wonderful view of the city, the fresh air and the environment while contemplating the landscape.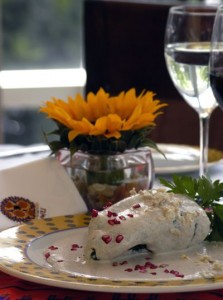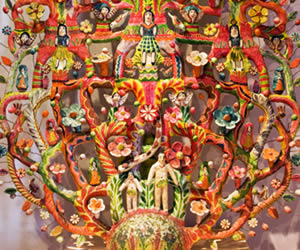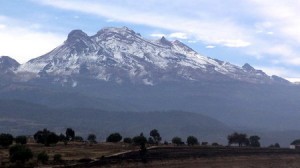 In the old pre-Hispanic cultures of Mexico these volcanoes were seen as living beings with a heroic and divine past. These two volcanoes have given rise to numerous legends, including the romance of the volcanoes, which dates back to pre-Hispanic times. Legend that says that Iztaccihuatl was a princess in love of Popocatépetl, her father sent him to war in Oaxaca, promising the hand of his daughter if he returned victorious, which the father thought impossible, but Iztaccihuatl received news that his loved had died in battle and she died of grief. When Popocatépetl returned, and learned of the tragic fate of his beloved, he died also for his lost. The gods felt pity about them and transformed them in mountains and covered them with snow.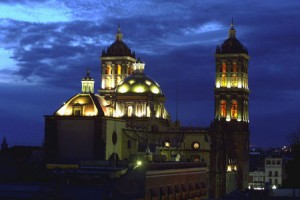 Thus, the name of Popocatepetl means that smoky mountain, confirming its ancient volcanic activity and Iztaccihuatl means white woman because from a distance looks like a woman lying down and covered by a white veil. Among the Pre-Hispanic was considered a sacred mountain.
To visit the park due to the volcanic emergency, the access to the Popocatepetl has been restricted, but is possible to visit the surroundings and make the ascent to the volcano Iztaccihuatl.