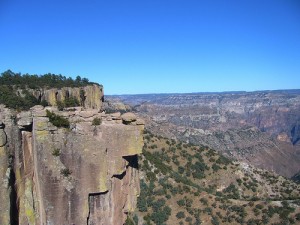 The Copper Canyon is a beautiful and majestic natural site, located in the state of Chihuahua in the Sierra Madre Mountains; this national park and natural ecological reserve consists in series of 20 canyons and ridges, which magnitude is four times higher the Grand Canyon in Arizona, although clearly different in nature, being narrower but deeper and with a lush vegetation. It extends for 600 km in length and 250 km wide and they are inhabited by only one of the most isolated people that exist, the Tarahumara Indians. This famous system of canyons is one of the natural, cultural and historical wonders in Mexico and world heritage.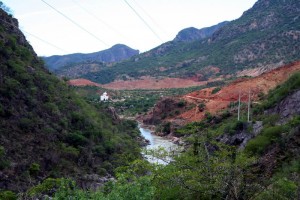 The colonization of the sierra started in the early seventeenth century by Jesuit missionaries. His first mission was established in 1626. Eventually they founded more than 50 missions throughout the mountains, before they were driven out in 1767 by order of the king of Spain, Charles III. Tourists can visit the most important missions which still retain their churches. In this huge and lush environment it can be practiced multiple ecotourism activities, such as rock climbing, rappelling, mountain biking, hiking, camping, horseback riding, fishing, rafting, bird watching, and is also a place rich in culture, because it has been the home of the Tarahumara Indians for 500 years.
The Tarahumara occupy a territory in southwestern Chihuahua State of around 65 thousand km² in one of the highest parts of the Sierra Madre Occidental, also known as the Sierra Tarahumara, which reaches between 1,500 and 2,400 m above sea level ; 50,000 Raramuri (the people of swift-footed), as they call themselves, live in caves and shacks in the same way their ancestors did during the last 500 years, with communities made up of 5 to 20 families settled in small valleys on the banks of streams. They have chosen to live apart from modern western culture. They live a simple and primitive existence subsisting on corn, beans and small animals. It is a privilege to visit some homes and ranches, where this is possible, tourists can admire all kinds of crafts including handmade violins, baskets woven from pine needles, wool belts and wood carvings.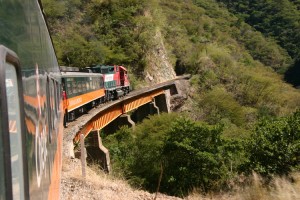 Tourists can enjoy the stunning landscape, habitat for countless flora and fauna, through the journey that makes the Chihuahua-Pacific Railway, better known as Chepe (ChP), which makes several stops in different parts of the canyons. Built over a period of 90 years, this world famous railway is a masterpiece of engineering. He has been called "the most dramatic train ride in the Western Hemisphere". The journey takes around 13 hours, runs 645 kilometers from Chihuahua to Los Mochis on the Pacific coast, touring ways through pine-covered highlands and unspoilt ravines. At some stops can be organized hiking or stay in shelters, where you can hire native guides.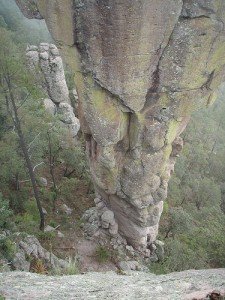 The main gullies are: Urique Canyon, which is 1879 meters deep, it is the deepest canyon in Mexico and the best known because it can be seen from the rail station to take the Chepe, its viewpoints are located 2,400 meters above sea level; the Sinforosa Canyon is perhaps the most spectacular of the mountains and the second deepest (1,830 meters deep). It is known as The Queen of gullies. On its slopes, has waterfalls like Rosalinda and San Ignacio, and other wonders such as cave paintings of the eighteenth century ; Batopilas Canyon is 1800 meters deep. From its viewpoint, it offers a stunning view of La Bufa; it is known for its story which talks about mining and the pretty village of Batopilas, which due to its mineral wealth became very important as being the second town in Mexico with electricity. Here are preserved some of the more traditional Tarahumara communities; and Candamena canyon has 1.750 meters deep and is known as the "Canyon of the waterfalls" because here are the two highest waterfalls in Mexico, "Balancing Rock" with 453 meters and "Basaseachi" with 246.