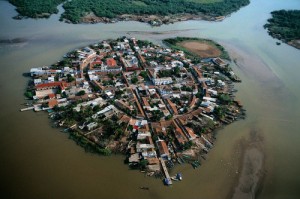 San Blas is a port and city in the state of Nayarit, with a great history, thanks to its ancient colonial monuments and contemporary architecture. It was founded in the seventeenth century and soon became the most important port in the Pacific. It is currently considered one of the destinations that still retain its virgin ecological environment, a natural habitat rich in flora and fauna.

In the rustic village of San Blas, people can visit the various colonial buildings that are testimony to the Spanish conquest, such as the Temple Virgen del Rosario, The old building of Customs, the Fuerte de la Contaduria, where they worked the tax affairs, but also were used as storage of goods from commercial vessels. It was built in 1760 and took six months build the thick stone walls of dark gray, warehouse and designed to save the fourth ammunition, rifles and gunpowder, today tourists can still see the old canyons of the building; another important building is the San Blas Lighthouse, on the top of Cerro del Vigia was built in the eighteenth century to serve as a guide to ships coming to port.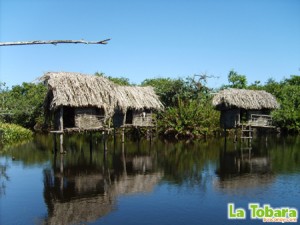 A trip to San Blas includes fantastic panoramic views, the tourist can visit farmers and fishing villages with their lush vegetation and colorful. There are boat trips on the river "La Tobara" to reach the National Park with the same name which is a federal protected area of mangrove forest which is only accessible by boat, here the tourist can find secluded beaches with calm water and gentle waves ; La Tobara has its origin in the flow of fresh water mixed with salty water of the sea, which formed a river with lagoons and navigable channels, this is why this park is ideal for travelers seeking adventure in sparsely explored and enjoy some wilderness areas that still enjoy the tranquility and natural beauty unimaginable. Tourists can make bike riding, horseback riding or hiking to the waterfalls and Cora Tecuitata.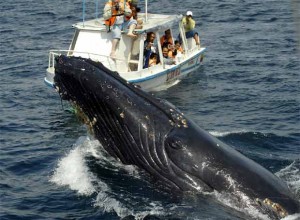 There are several reserves where the tourist can admire the different types of birds, alligators, turtles and the natural caves with varied vegetation. This area had a crocodile farm in order to preserve this endangered species. In San Blas is practiced sport fishing for many species such as sailfish, marlin, dorado and sierra, and each year is celebrated the famous International Fishing Tournament, also is practiced the surf on the many beaches and in the months of December through March people can watch the spectacle of the whales that arrive every year searching warm waters, and also is possible to observe plenty of dolphins, turtles and giant manta rays. Just one hour from San Blas, tourists can visit the island of Mexcaltitan, a small island that emerges between estuaries and rivers in the Nayarit coast with a variety of fauna and flora.