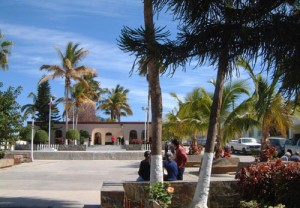 Just about halfway between Cabo San Lucas and La Paz, there is a magical and colorful town, a refuge for hippies, artists and farmers: Todos Santos. It has an oasis with abundance of fruit crops (particularly mango, papaya and avocado) that allows the proliferation of palm trees and other vegetation other than that of the prevailing dry forests in the vicinity. There are several beaches nearby with strong waves ideal for surfing. The tourists can enjoy the warmth of the inhabitants that are used to live in pace, enjoying and taking care of nature and taking part of the cultural diversity of their community. In a stroll through its streets you can admire the colonial architecture that still preserves buildings of the nineteenth century, like the "Casa de la Cultura", the beautiful church and many art galleries and craft shops.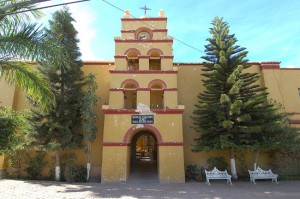 Casa de la cultura is a Cultural centre that today houses five museums, plus an ethno botanical garden, a library and a small auditorium, The Church of Our Lady of Pilar, was built around 1733 and although it has been renewed several times, it remains as a beautiful example of architecture. Each October 12, residents of Todos Santos and nearby towns and cities celebrate a festival with pilgrimages, dances and a kermesse. Thanks to its climate, abundant vegetation and beautiful beaches, Todos Santos has become a point of inspiration for the realization of beautiful artwork, reason why in this village there are over 20 galleries where artists present their work to visitors.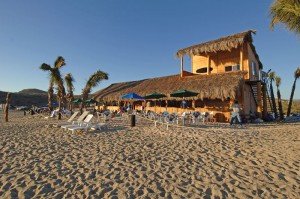 With an ideal climate throughout the year, beaches as San Pedrito, Los Cerritos, Punta Lobos and many others, most of them with strong waves, are very popular for surfers, tourists normally camp at the beach to enjoy the spectacular sunrise. Another important activity is the sport fishing and the spectacle of the whales and dolphins in winter. The Lobera is another site worth a visit and admire, it is located on the side of the beach at Punta Lobos, it attracts hundreds of Sea Lions to romp and rest.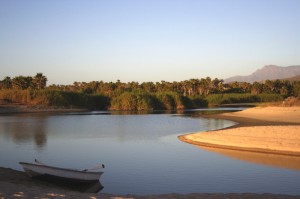 In Todos Santos the desert, mountains and sea, are in the same environment what's makes it attractive to tourists who visit it. Tourists can take a journey through the variety of charming cafes and restaurants, built on some beautiful structures and courtyards, offering the warm care of its people. Important international festival take place in this beautiful place, such as the International Arts Festival each year in early February, The Reggae Festival, the last week of February in the San Pedrito beach or Latino Film Festival which is held in March. This town was named "Pueblo Mágico" in 2006.